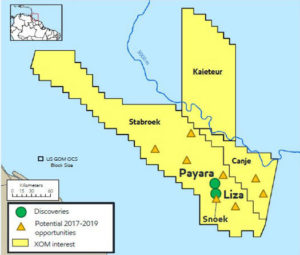 I was just in Guyana over a year ago (Aviation Consulting – Oil & Gas) during the drilling program.   Helicopter Logistics including Search & Rescue handled by Bristow Helicopters with AW139's.
The drilling was conducted by the Stena Caron.   Fixed Wing and other infrastructure contracted to local FW operator Trans Guyana Airways.
A year later and FID is in progress.  That must be a promising location with favorable business / logistics metrics.    A major game changer for Guyana as well as French Guyana & Suriname.   Keep an eye on this region.