The majority of scheduled airlines around the world are taking advantage of the low cost of jet fuel (roughly 1/3 rd of costs) and growing ridership to increase capacity, build new routes, add code share partners and even increase freight operations. (American Q1 $1.5 B profit / Air Canada $101 M & Southwest $501 M)   They are clearly in the good times as shareholders are enjoying major profits and the OEMs are striking up new deals for more aircraft. (Bombardier to Boeing & Airbus)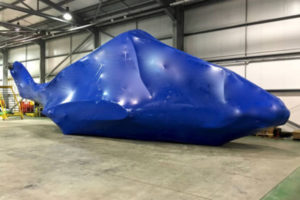 However, the slump in oil & gas has not been so favorable for aviation operations focused on this industry in workforce charter for both offshore & onshore.   The reduced CAPEX and OPEX budgets have affected the demand for aviation services of both Helicopter and Fixed Wing.  In particular, it has caused limited growth in onshore or offshore exploration and a curtailed expansion in production.   On May 5th, CHC Helicopter, one of the largest offshore helicopter operators, filed for Chapter 11 Bankruptcy in the US.   Recent news indicates the operator will go from 230 aircraft to 75!
So, innovative leaders that are faced with business survival are rethinking how to get out of possible bankruptcy or retrenchment to "riding out" this storm.   Back to basics in simple management tactics with a degree of subtle, out of the box thinking may just work.  Enterprise wide, there must be changes.  An excess supply of assets, too many people, unused infrastructure and even new aircraft deliveries are but a few of the challenges faced by aviation operators today.
Pulling out the "minute manager handbook" may provide a few solutions in no particular order.  To put it simply save your money, work smarter and plan for a "new economy" in aviation workforce at way less than the $100/per barrel of 2014.   Just saying…… to consider.
Finance
Free up some cash.  Consider refinancing your assets and lease back or sell unused assets if owned.
Get in the experts to restructure your debt load before you get into financial problems.
Drill down on untapped cash in your accounts receivables and rethink your payables policy.
Negotiate your entire supply chain in orders, pricing and refine the T's/C's in contracts.
Restructure
Rethink and map out every process, service and expenditure.  ELIMINATE WASTE.
Simplify everything, align all work & services to the new restructured plan, and updated business model.
Map out the critical workforce and RIGHT SIZE.  Do it with dignity & respect; offer ethical packages.
Consider an outsource strategy of services for non-critical functions or products.
Information Technology
Integrate your IT into the vision, mission and goals of the new organization.
Perhaps it is time to reinvest in automating systems from billing to operations to HR.
IT enabled businesses advance products and innovation while fostering customer led growth.
Great leaders engage with all stakeholders internally & externally to clearly address the problems & find solutions before it is too late.